Find your nearest KLOTZ Sales Office or selected KLOTZ Sales Agents here.
The five icons show each sales agent's main product focus at a glance.
You can also contact our German headquarters with enquiries at any time.
Canada
Headquarter
KLOTZ AIS GmbH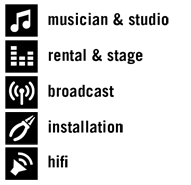 Johann-Sebastian-Bach-Str. 36
85591 Vaterstetten / Munich
Germany
Tel: +49.(0)8106.308.0
Mail: info(at)klotz-ais.com
Web: www.klotz-ais.com
United States of America
Sales Agent
The Music Link Corp.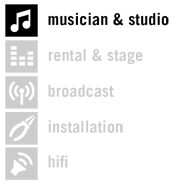 P.O. Box 57100
31067 San Clemente Street
Hayward, CA 94544
USA
Tel: +1.(0)415.5700970
Toll free USA: 1.888.5525465
Web: www.themusiclink.net
The Music Link Corp.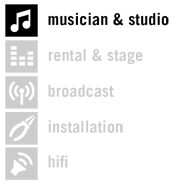 Bldg. #4, Docks 6-10
1605 Prosser Road
Knoxville, TN 37914
USA



KLOTZ AIS GmbH – headquarters
Johann-Sebastian-Bach-Str. 38
85591 Vaterstetten / Munich
Germany
Tel: +49.(0)8106.308.0
Fax: +49.(0)8106.308.101
Mail: info(at)klotz-ais.com