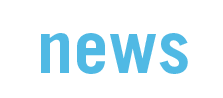 VH8L highly flexible UHD HD-SDI cable for medium transmission distances
Pro users are always asking us whether we can supply a video cable that's optimized for short to medium distances. It should have a low external diameter as well as being highly flexible, suitable for drum storage, and rugged enough to cope with frequent patching. All these enquiries inspired us to design the VD083LP – the ideal cable for mobile transmission of digital video signals over distances up to 70 m.
The outer PUR jacket is extra-rugged and abrasion- and notch-resistant, providing outstanding protection for what goes on inside. The ultra-finely stranded conductor is enclosed in physically foamed dielectric medium covered with a dual-layer braided copper shield that provides over 98% protection from interference.
In line with SMPTE standards, the VD083LP transmits a 1.5-GB signal over distances of up to 70 m, and a 3-GB signal up to 50 m – or even more in practice, depending on the transmitter and signal frequency!
The VD083LP is made up with Neutrik's UHD 4K BNC connectors. And incidentally, the VD083LP is the "little brother" of our famous and universally appreciated V12L/48DP for long distances.