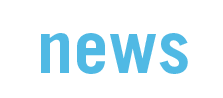 RCMEE 2 x CAT (etherCON) + 2 x audio system cable for networks + audio analog / AES/EBU
This system cable with 2x CAT5 and 2x AES/EBU was developed for mobile audio networks (e.g., for the connection of Stage Racks with the Allen&Heath iLive mixers which need 2 Cat5 cables).
As a 2-fold network cable element the especially robust, double shielded and windable RC5SB is used. Thanks to solid AWG24 conductors it allows EtherSound ™ up to 120 metres.
The suitability for the mobile use is reached by the special construction with a cross-shaped twisting element. Two additional digital audio cables (AWG24, 110 Ohm) allow additional functions such as Intercom, monitoring, serial remote control etc.