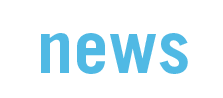 why not choose an AES/EBU multicore for your fixed installation instead of analogue?
An attractively priced AES/EBU multicore? For fixed installation? In top quality? No problem!
Our new OX22AH bulk cable is available in versions from 2 to 24 pairs and is incredibly quick to make up, thanks to its tinned CU cores and paired foil shields bonded to the paired jackets with tinned drain wire.
The cable naturally has a halogen-free, flame-retardant jacket; its ultra-low attenuation maintains balanced signals even over long transmission distances, and its Al outer jacket with 100% coverage makes high-frequency interference a thing of the past.
We provide the perfect cable for every need! Other new bulk cables in stock include:
The MY203, a slim, highly flexible balanced patch cable (28 x 0.1 mm) in a compact design that's ideal for mini-jacks.
Pre-tinned strands and tinned spiral shield speed up production.
Our SQ422H StarQuad Cable for fixed installations is a winner, with ultra-low capacitance, balanced StarQuad configuration and ultra-thick braided screen (>90% coverage).
The configuration pairs opposite conductors to completely minimize electromagnetically induced noise . Peace, perfect peace!
The white IceRock IR 206 Microphone Cable is ideal for premium events with white stage sets or colour-sensitive environments (e.g. churches).
Its special PVC jacket keeps its flexibility even when temperatures soar. And to make sure the IR206 stays snow-white, we've added a special UV-resistant jacket to prevent yellowing – unlike our rivals' "white" cables.
The IY205 Unbalanced Twin Core Cable is ideal for use as a stereo RCA cable for quality home entertainment and for professional DJing.
The two ZIPCord cores are easy to separate for customizing. The flexible strands are PE insulated for low capacitance that retains treble fidelity. The dense braided shield is impervious to external interference.