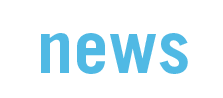 KIK instrument cables with coloured sleeves
The coloured connector sleeves of our KIK Cables brighten up any grey everyday routine. There's more to life than black! The pro-level KIK series features an attractive, trendy look plus all the characteristics that identify an officially branded cable.
The design confirms their status as high-quality cables at a budget price, with quality oxygen-free copper conductors (purity 99.95%) enclosed by a lead-free PVC jacket, a conductive plastic shield and a highly efficient copper spiral shield to maximize the KIK's flexibility.
The solid strain relief element withstands forces of over 200 newtons. And all at a very musician-friendly price!